Rank number 1 on Google with a paid content
---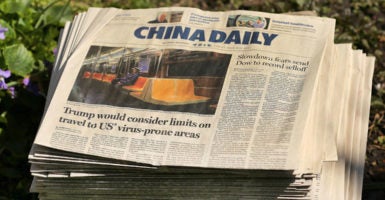 How to rank first on Google with a paid content?
If you have a website or a newspaper website or whatever that allows people to consult your content on the web in exchange for money (paid content), you're probably wondering how to rank on google if google cannot see my content?
Well, they're a few tricks to rank on google with a paid content.

Here is the summary :
How to give to Google an access to my paid content ?
To rank on google, you got to give access to crawlers robots to your content, if it's paid content, they won't really have something to index on (navigation bar and footer).
So the easiest way to give access to google to your paid content it's to make it free to google eyes. How to do that?

To give access to your paid content to google, you should register the IPs used by google index bots, also known as crawlers who are in charge to check the content of your website and rank it on google. There are a few lists of google bots available on the internet. You can check lights on SEO It's pretty simple to give access to google bot once you have the list of google bots IPs. You can do that with a PHP function like If $current-ip = listofip.php so give access.



How to make a free introduction for my paid content ?
For your paid content, even if you've follow the Step 1 of this article, make sure to follow this method.
The introduction of your paid content is essential and we are going to tell you why.

Even if google bots index your page as a free page thanks to Step 1, consider writing a complete introduction that will make your traffic more confident and your traffic will be sure of the quality of your content.

If your traffic falls on a page with a brutal message like "paid content", you could be sure that 85% of your traffic will come back to google results and search for another page.

However, if a part of your page is free and part of your content is brought into the introduction, then your audience will consider paying to see your content.

For a better user experience, you should consider using a solution as Go Content, for 0.01$, the user can see your content.
He so doesn't have to pay a subscription (that everybody hates) and the revenue is massively improved compared to advertising (that everybody hates too).

It is important to alternate with paid and free content to give your audience the opportunity to see the quality of your content without starting spending and, in that way convert your audience into clients for your business.
You definitely should consider getting the two methods on your website, in fact, Google Crawlers method will allow being seen from Google eyes and so rank on the first places of Google Rankings but if your traffic wants a free content (that is probably low quality), they will quit the window without to give you the chance to test your content by paying your content.
When you have a paid content, your traffic is probably going to exit the page if they don't have the chance to taste your content with an introduction.
You will have better results on your bank account if you write a complete and really worked introduction for your content that everybody could see.
This introduction will allow your traffic to understand that your page is so much better than another page that they can click on just right after your content on google rankings.
What is the right price for my content?
The right price of a paid content depends on the quality of the content and the quantity.
The price depends totally on what it is.
If you have a press article that is published online, we think you should sell it for 0.01$ per view.
It's the right price to replace advertising and to be affordable for basically everybody while being well paid.
For a cookery recipe, you should sell it for 0.004$ or 0.005$ per view. This allows you to replace advertising and being highly paid.

For content like a lesson to learn a code language for example with many tutos that can be used during a week or even a month, depending on the quality and the quantity of your content, you can be sold your lesson around 5$ or 10$.
The price of your content really depends on the quality and the quantity of your content, just think, what does my content apport in value to my reader?